"Everything is going to be connected to cloud and data … All of this will be mediated by software … " – Satya Nadella.
By the beginning of 2021, we hope to have most of our Workbench clients on the Web Workbench platform, leaving behind the comfort and familiarity of the desktop system. Taking this leap of faith can be daunting. What you are doing though is future-proofing your Workbench software system and unlocking a whole new world of automation.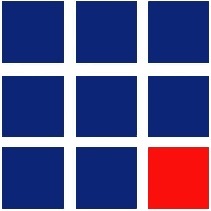 Accessibility is a main driver to make the change to Web Workbench. Where you would previously be constrained to a desktop machine or a remote desktop connection, Web Workbench allows you to connect with your data from anywhere and using any web browser. Of course the choice of hosting platform and any internal security considerations will determine just how accessible your data is – hosting with GT Management or applying for a SaaS Web Workbench version with Workbench International will give you web access to your database from any location with internet.
An improved user interface gives Web Workbench a consistent look and feel. It is fresh and modern, as well as being intuitive to the first time user.
The automated processes of Xtracta AP Invoice processing, document approval workflow and API integration with MYOB, MYOB Advanced and Xero bring a whole new fluidity to the flow of data between your key systems. And of course with Upvise, a new universe of possibilities is unlocked for your field personnel.
And visibility of your data is improved with the implementation of the business intelligence tool Sharperlight. The ability to design your own reporting dashboards, delving into the underlying data of Workbench, is a game changer for those people looking for automated real-time management reports.
We're excited to welcome you to Web Workbench. Feedback has been overwhelmingly positive from those of our client base who have made the change. Contact your consultant today to unlock further features of Workbench.