Other features
At WebReq, we have a passion for creating highly functional software that helps businesses operate efficiently and successfully. As a result, WebReq has created additional modules aimed at streamlining business processes and increasing efficiencies. These modules can be bought as stand-alone or incorporated into your WebReq procurement software package.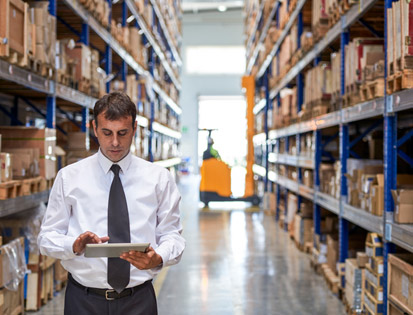 Timesheets
WebReq's timesheet module  lets your staff take charge of their own timesheets within the framework of your company's rules.
Employees enter their own timesheets online. An authorised staff member uses the calculate function to automatically apply pre-defined EBA codes before batching and exporting to payroll.
BENEFITS
Timesheets can be accessed on mobile devices
An infinite number of allowances can be defined
Timesheets can be copied from one week to the next saving employees time from entering recurring data.
Security groups determine whose timesheets can be viewed by each timesheet administrator
Site diaries
Site diaries are critical for running construction and civil projects. With WebReq site diary licences, site staff can easily enter what happened when it happens, eliminating the need for paper based site diaries that get lost and ruined.
BENEFITS
Site staff can enter what actually happens without needing to know how the full system works.
Site diaries can be created offline for those times when a mobile device doesn't have internet access
Data entry is colour coded and follows logical steps. Coloured tabs show at a glance what has and hasn't yet been entered.
Can be accessed on a desktop or mobile device
Allows management of all aspects of work such as
Site notes
Variations and time extensions
Labour (including management, site staff and subcontractors)
Plant (including subcontracted) and materials delivered to site
Tool box talks
Webreq provides feedback of actual costs for each entry so that managers have an accurate costing
Documents including photos can be easily attached and automatically transfer to the server when the device is next online.
Previous day Site diary sheets can be easily copied so there is no need to re-enter duplicate information on work carried out over several days.
Plant management
WebReq has designed a plant management software solution to ensure that plant items are fit for purpose and easily located. From one screen you can view key information on the status of plant items and manage maintenance, plant locations and plant meter readings.
BENEFITS
Complete visibility of scheduled and non-scheduled work
Enter faults/defects and track associated repairs and maintenance.
Easily record plant movement from one location to another
Effortlessly see plant items where meter readings and/or dates for scheduled maintenance have been reached.
A full audit trail is captured for all aspects and can be viewed on screen or via standard reports
Facilities Management
The facilities management module covers  the entire process from
The call centre creating the service log.
Allocation of work order to one or more subcontractors via automatic email work order.
Closing off work and ensuring correct and timely invoicing
Automated generation of supplier and client invoices
Secure sub contractor portal allows 3rd parties to update service logs directly
BENEFITS
Smart phone entry screen for field technicians
Manages communication during all work processes
Automates your operations to save time and increase productivity.

Take WebReq for a free test drive