"One of the secret benefits of using remote workers is that the work itself becomes the yardstick to judge someone's performance" – Jason Fried, Author.
Our client base is a mixed bag of industries, so we have seen the effect of this pandemic situation in differing degrees. Some of our clients are involved in essential services and are therefore continuing as before, a number are in construction and civil engineering and business continues, albeit with restrictions and obstacles. We have also seen clients scale down their business and enter hibernation. Our thoughts go out to those who have lost their livelihoods as a result of this situation.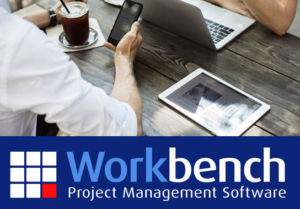 Those clients with Web Workbench hosted in the cloud will have been in a strong position when it comes to working remotely. Workbench software can be accessed anywhere and is designed to work on a tablet computer, a laptop or a desktop machine. Those using Upvise will have been able to continue working remotely with their mobile phone. So what does this mean when we come through the other side of this lockdown? Do we return to our old practices?
Working remotely has never been considered for some companies prior to 2020. Understanding that some tasks can be done even more efficiently off site may lead to more of our workforce seeking the flexible lifestyle that goes with working from home. There may even be downsizing of offices and hot-desking may become normality. Here at GT Management, we would like all of our clients to be ready for this shift in thinking. We have the software and we have the hosting platform available to make it possible.
Don't hesitate. Talk to your consultant today.